Posts: 536
Joined: Sat Aug 04, 2007 2:58 pm
What is the phone number for motel reservations ?
---
Posts: 880
Joined: Mon Mar 14, 2011 9:08 pm
Location: N. Shore Lake Superior, MN.
Syracuse Inn (Sleep INn whatever)

(402)269-2700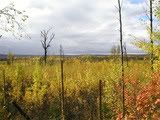 ---
Posts: 536
Joined: Sat Aug 04, 2007 2:58 pm
I made my reservation O.K. today; but the "desk person" didn't think they had a block of rooms reserved for that weekend....

JERRY
---
Posts: 9195
Joined: Sat Dec 22, 2007 6:20 pm
Location: Formerly Napa, CA. Now in an Airstream.
Contact:
They didn't when I called a month ago.
From the Love that dare not speak its' name to the Love that won't STFU, in one generation. PostOak

Oh, and Cot Less j0e (I don't know the facts). Feel free to chime in. Setters Forever
---
Posts: 21780
Joined: Sun Jul 29, 2007 3:17 pm
Seemed to be some recognition when I called and mentioned Flatwater.
"Leaks, after all, are the improvised explosive devices of inside-the-Beltway warfare." George Tenet, Director of Central Intelligence, 1997-2004.
---